TOP RATED ROOFing contractor IN HILLIARD, OHIO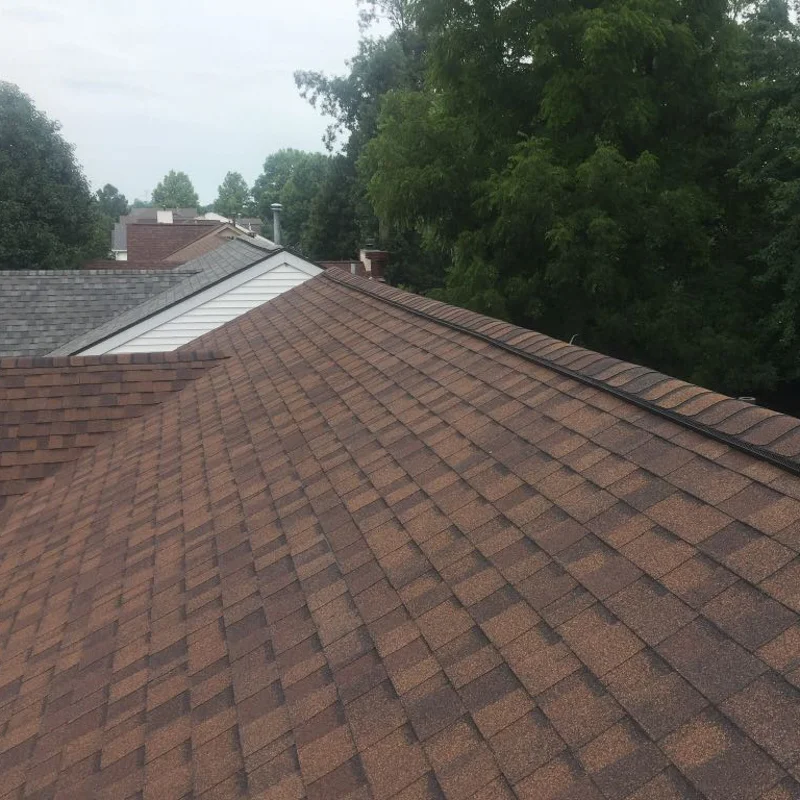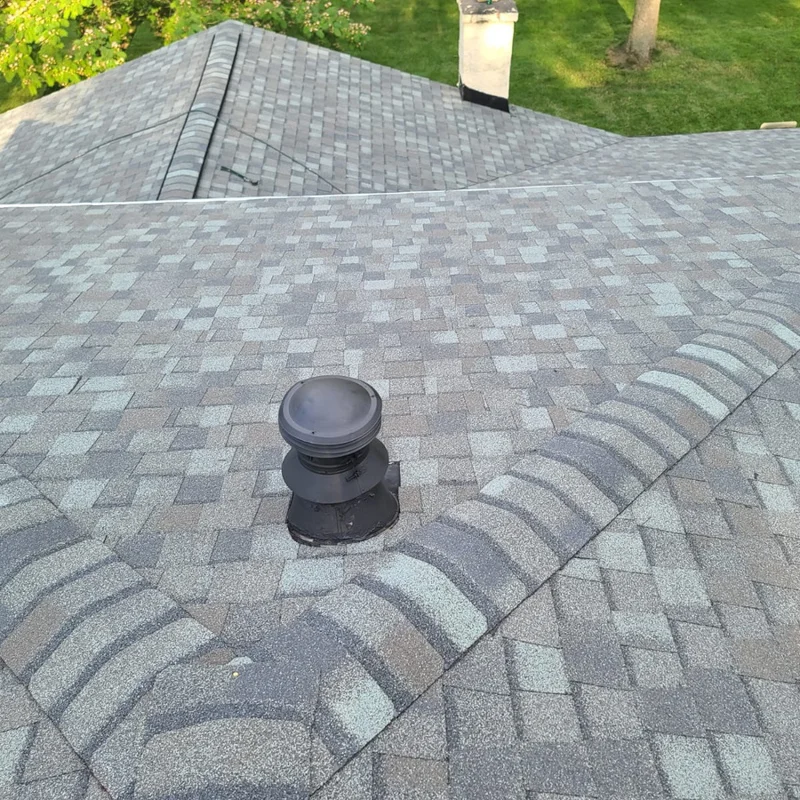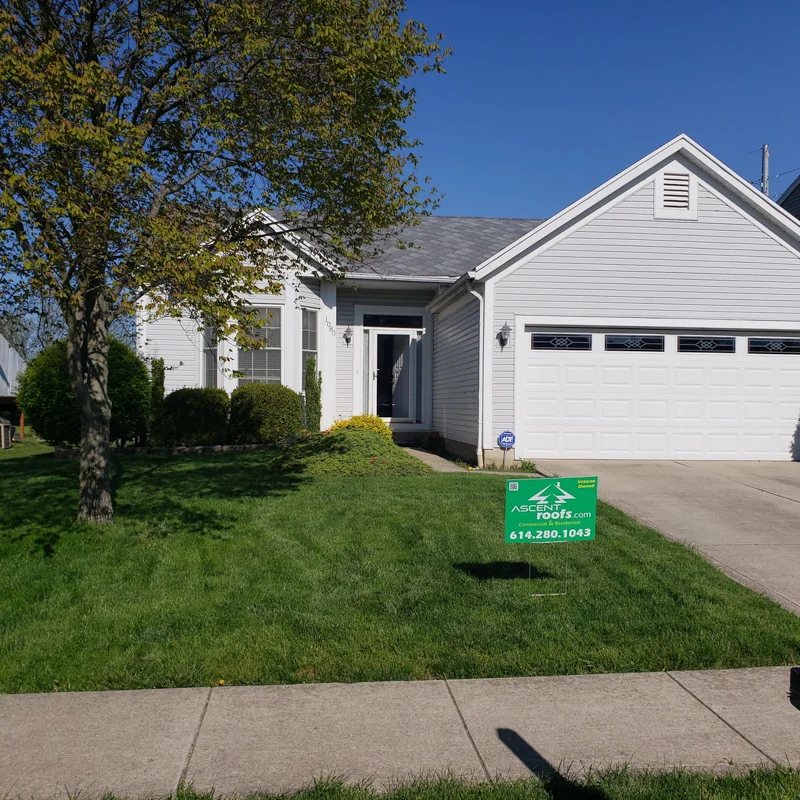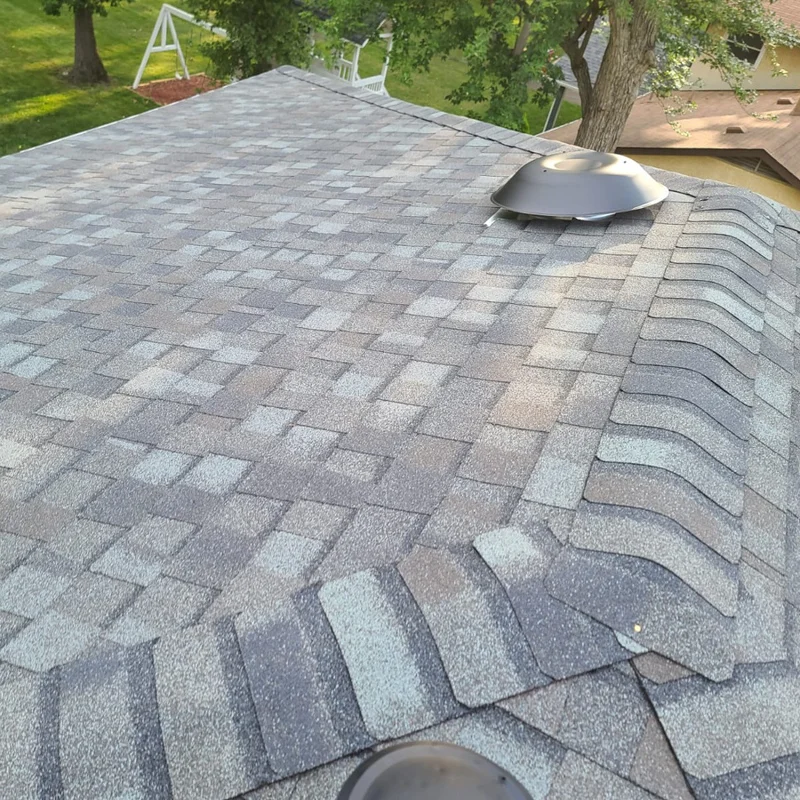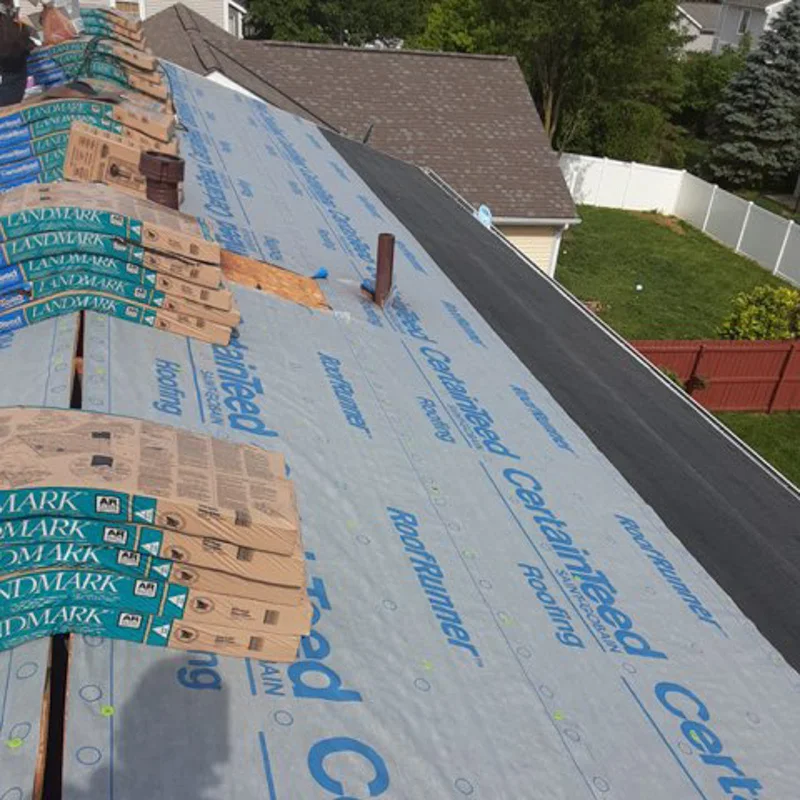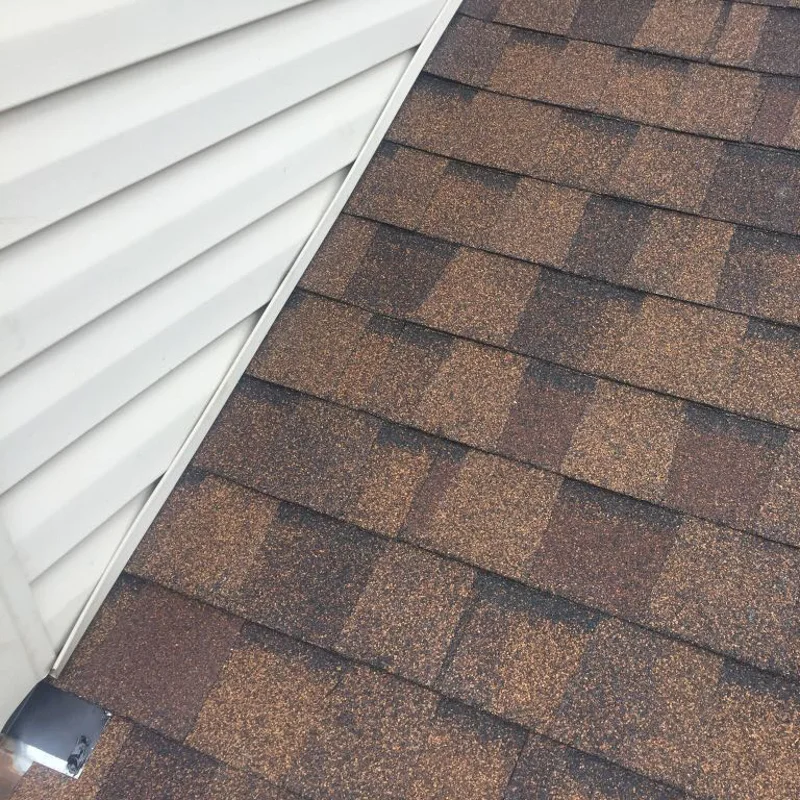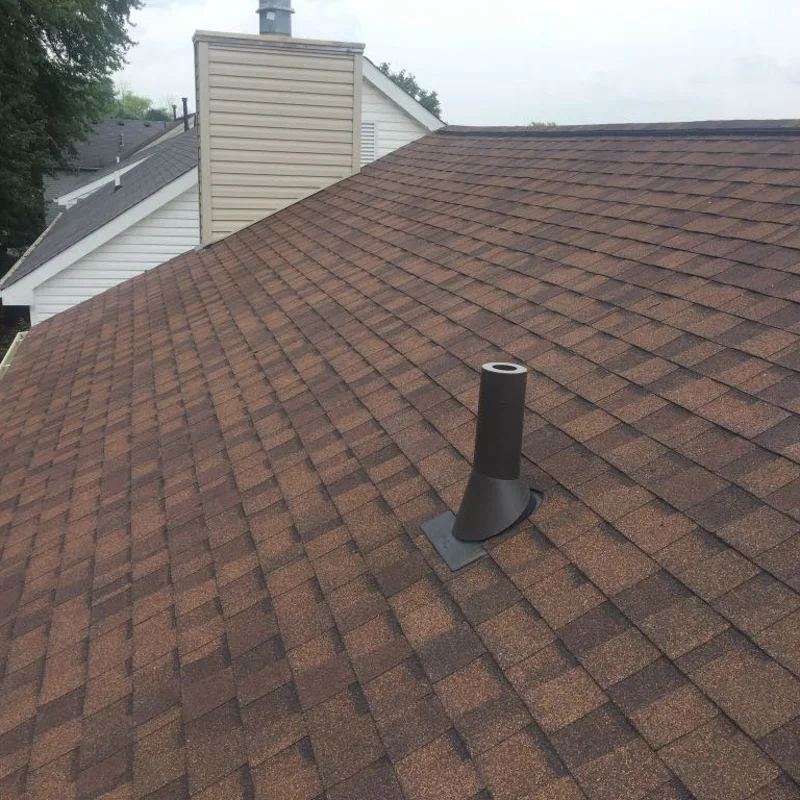 Your home is the place where you should always feel safe and secure, and Ascent Roofing Solutions is proud provide residential roofing installation to put a roof over the people and things you value the most. We have served families and homeowners in the Westerville, Ohio, and surrounding communities for years. Our prices are as affordable as possible while still offering the highest-quality materials and expert labor.
HILLIARD, OHIO ROOFING SERVICES
In addition to replacement services, here at Ascent Roofing Solutions, we provide roof repair and maintenance services. With a dedicated crew for repair and maintenance, we can be sure to get you on the schedule as soon as possible.
Roof Maintenance – This is an incredibly important part of owning a home, but it frequently goes overlooked. Roofs should be routinely inspected and maintained to prolong their lifespan. In fact, regular roof inspections and maintenance can help identity and solve problems before they get even worse.
Roof Repairs – If you have an active leak, missing or lifted shingles or any other damage to your roof, give us a call for a free inspection and quote.
HILLIARD, OHIO ROOF REPLACEMENT
At Ascent Roofing Solutions, we are committed to ensuring you have the best possible experience during your roof replacement project. Here is an overview of our seamless process:
EVALUATING YOUR ROOF CONDITION: We'll assess your roof conditions and explain what's needed to keep your home and its contents protected from the severe weather so common in the Hilliard, Ohio area.
DOCUMENTING ALL DETAILS OF THE JOB: Our staff will inspect every aspect of your roof – from the condition of the roofing material, top layer, and underlayment to the integrity of the flashing around roof penetrations and skylights. We'll analyze the state of fascia around the eaves of your roof; roof accessories such as the gutter system and vents. We will look for and document roof parts exhibiting vulnerabilities, then we'll discuss the options for replacing or restoring your roof.
TRANSPARENT ESTIMATES: Ascent Roofing Solutions will review the scope of the project with you to ensure you're fully prepared to move forward, and all questions have been answered.
SCHEDULING WORK AROUND YOUR NEEDS: We will schedule your roof replacement start date when it is convenient for you. Together, we will decide on where the materials should be dropped off when our trucks arrive. From the first call to Ascent to completing the work, we'll communicate with you closely.
CARE THROUGHOUT THE PROJECT: Installation of your new roof usually starts with the tear-off of old roofing materials. We'll protect all landscaping, siding, windows, and garage doors are not harmed in the process.
FAST AND EFFICIENT COMPLETION OF THE WORK: Our crews will install your new roof without unnecessary delays or distractions. After all, you've got a household or business to run, and you don't need a contractor dragging out a project longer than necessary! Most installations are completed within one day.
CLEAN-UP AND HAUL-AWAY: The Ascent team isn't negligent when it comes to leaving your property pristine after the job. We'll pick up all the old roofing material, walk the exterior of your property for any other debris and sweep the driveway for any lost nails. Once our job is done, your property will look magnificent.
If you're in need of a roofing company in Hilliard, Ohio, call us today at 614-280-1043 or click here to submit a contact request online.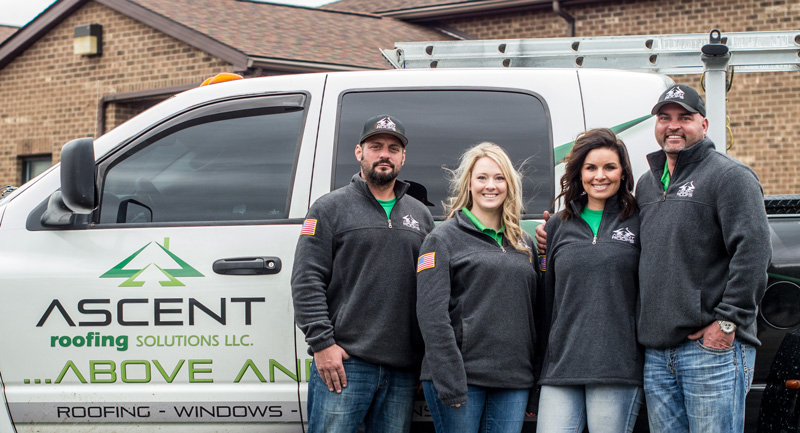 Ascent Roofing Solutions is highly committed to providing superior service to customers with a goal of 100% customer satisfaction. We are recognized for integrity, reliability, and professional craftsmanship. We work hard to demonstrate pride in all aspects of business and to deliver these services with a positive attitude through ethical and sound business practices. As a veteran owned and operated company we always go above and beyond!